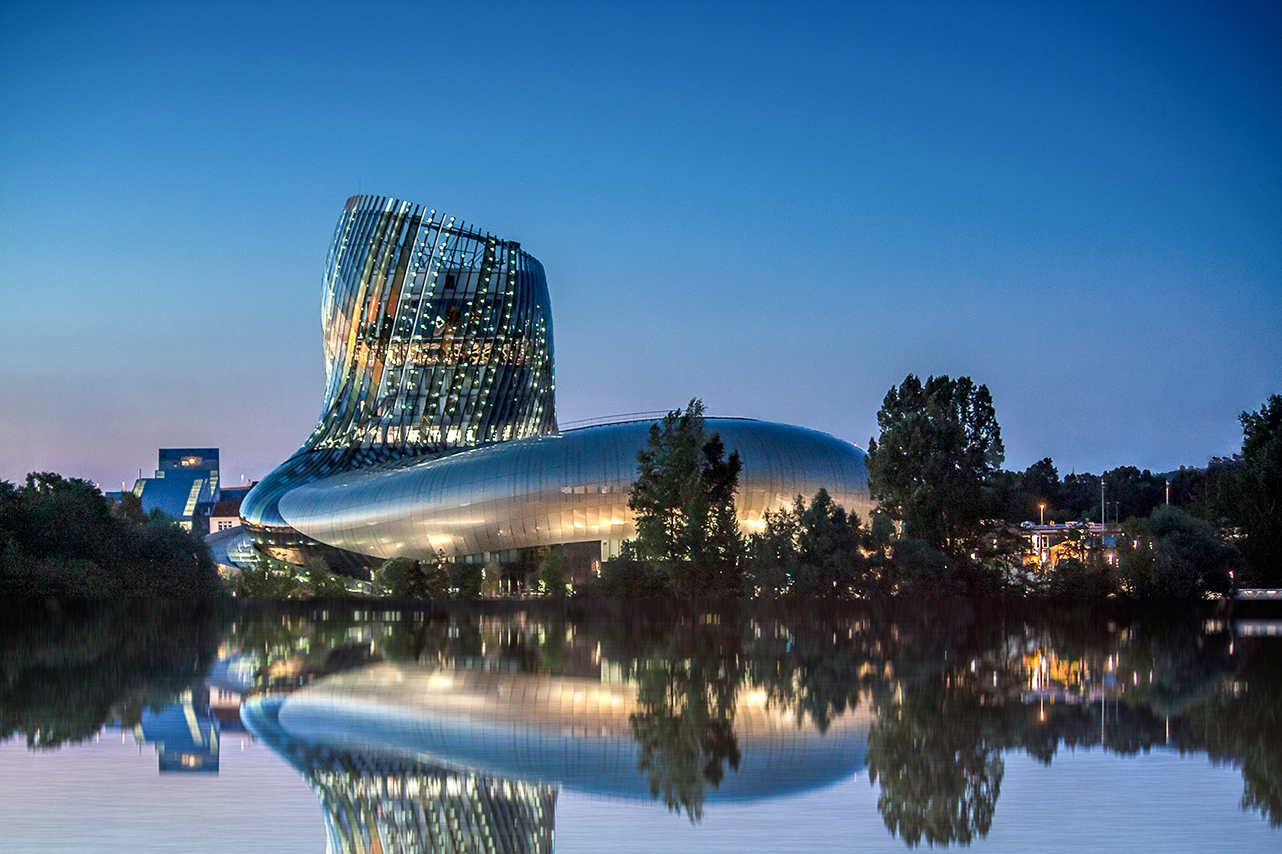 When we arrive, we come across a building of bold and emblematic architecture, we are facing something that reminds us of a gigantic metal decanter. Designed by the two architects Anouk Legendre and Nicolas Desmazières, it was inaugurated on June 1st, 2016 and reveals all the richness and diversity of the world wine.
We embark on an immersive and sensory adventure to discover the cultures and civilizations related to wine. There are 20 interactive thematic areas that invite you to travel in a unique experience, in time and space.
Wine is present in interactive panels where producers around the world tell their stories. A 180-degree Movie Theatre screen took us inside a ship that was carrying wine in the past. We sat at a virtual table to learn a little about etiquette and we could also smell the products normally used in describing the aromas of wine, such as: leather, old book…
With headphones we were guided through history, geography, geology, enology and the arts. It is a good recommendation for wine lovers.
---
---