If you think that among deserts, canyons, wild animals and unimaginable landscapes you cannot think about tasting a quality wine, it is because you have not yet been to Namibia – specifically the cozy Neuras ghesthouse, Wine and Wildlife.
Located close to the Namib Desert – a vast desert of Southern Africa covering the entire Namibian ocean coast, this place welcomes tourists from all over the world fascinated by incredible South African nature and has its own winery. That's right: wine in the desert!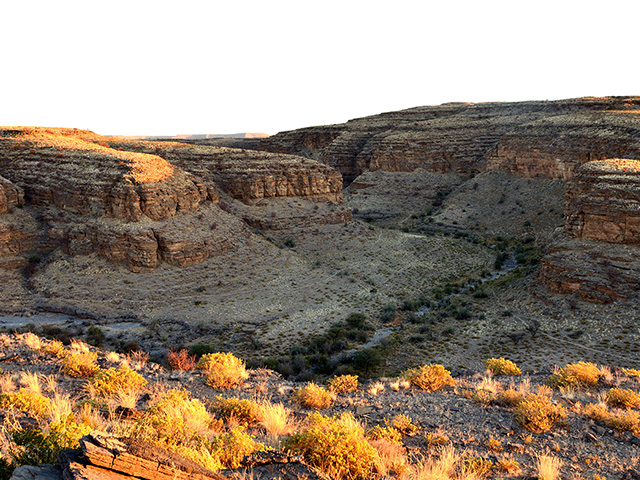 Does it seem inhospitable to you? The story does not end there. In this place of very arid climate, with an average annual rainfall below 100 mm, among hyenas, cheetahs, leopards, mountain zebras among other animals and that manages to produce high quality grapes and wines, the N / a'an ku sê foundation is located. A non-profit organization that for 12 years has been promoting wildlife preservation and reintegration actions financed, in large part, by the production and sale of wine.
To understand how this relationship between animal life preservation and oenology happens, Moduvin participated in the Oenotourism 2019 workshop in Bordeaux, southern France, where we had the pleasure of meeting Marlice Elretha Jansen van Vuuren, founder of N / a'an ku and director of Neuras, Wine and Wildlife.
Mrs. Vuuren showed us how a good quality wine can be produced even in the most unlikely areas of the planet and told us how they started, in 2007, this work that has become recognized internationally and essential for the maintenance of the Namibian ecosystem. She even presented us with beautiful examples of conservationism – effective actions to foresee the evolution of the environment, including nature, local people and their culture.
Neuras is one of only three wineries in the country, which has about 2.5 million inhabitants. Its name comes from one of the local ethnicities and means "Land of abandoned water". This is because Neuras only exists thanks to shallow aquifers that allow access to clear water. A true oasis in the desert!
The first wine made in the Neuras was in 2001, from Syrah and Merlot grapes, with the support of the South African enologist Abrie Bruwer. Currently, the winery produces around 15 thousand bottles per year.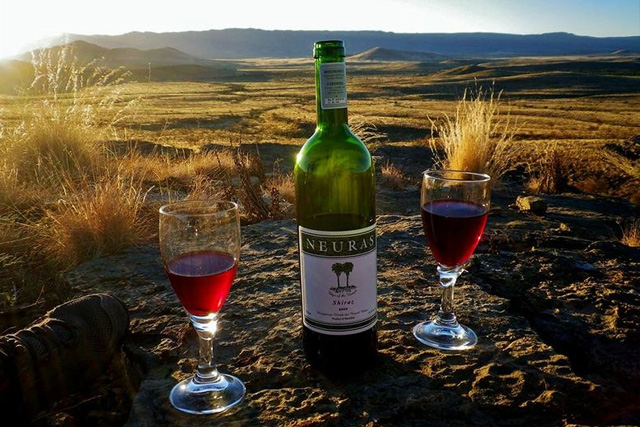 If you've been curious and interested in getting to know this project up close – and tasting a wine worth a hike in the desert for hours – there are accommodation and various other information that can be obtained directly from the official website of the winery:
https: // www.neuraswines.com
---
---